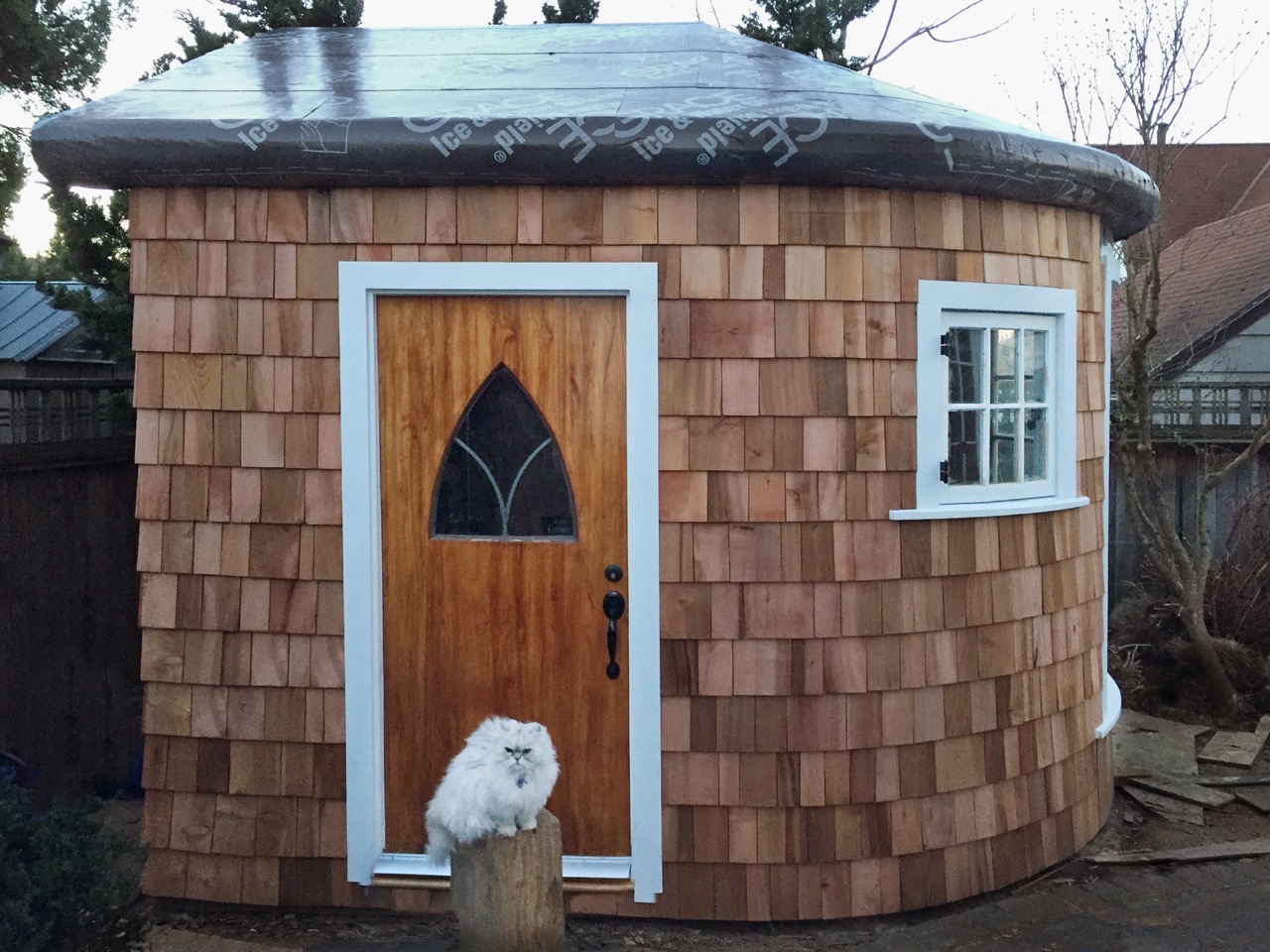 I used gold leaf for the spire.
Laying out the exterior shape and making hole locations.
I welded custom steel brackets.
Clamping the saddle to hold the 2x6 ridge beam.
Using a model to figure out the sheeting on the conical roof.
I cut thin strips of wood and bent them to shape the round eves.
I used a cured jig to make curved headers. 3/8" plywood, 9 layers .
I cut kurfs into the backside of the window trim to allow the boards to bend.
I cut slots almost all the way through the windows and then glued wedges in to make the window fit the curved wall.
I welded custom hinges for the small windows.
The small window swing wide open.
I bought this door on Craigs List and cut it down to fit.
The model looks almost like the real thing.
My dad helps staple a few cedar shingles.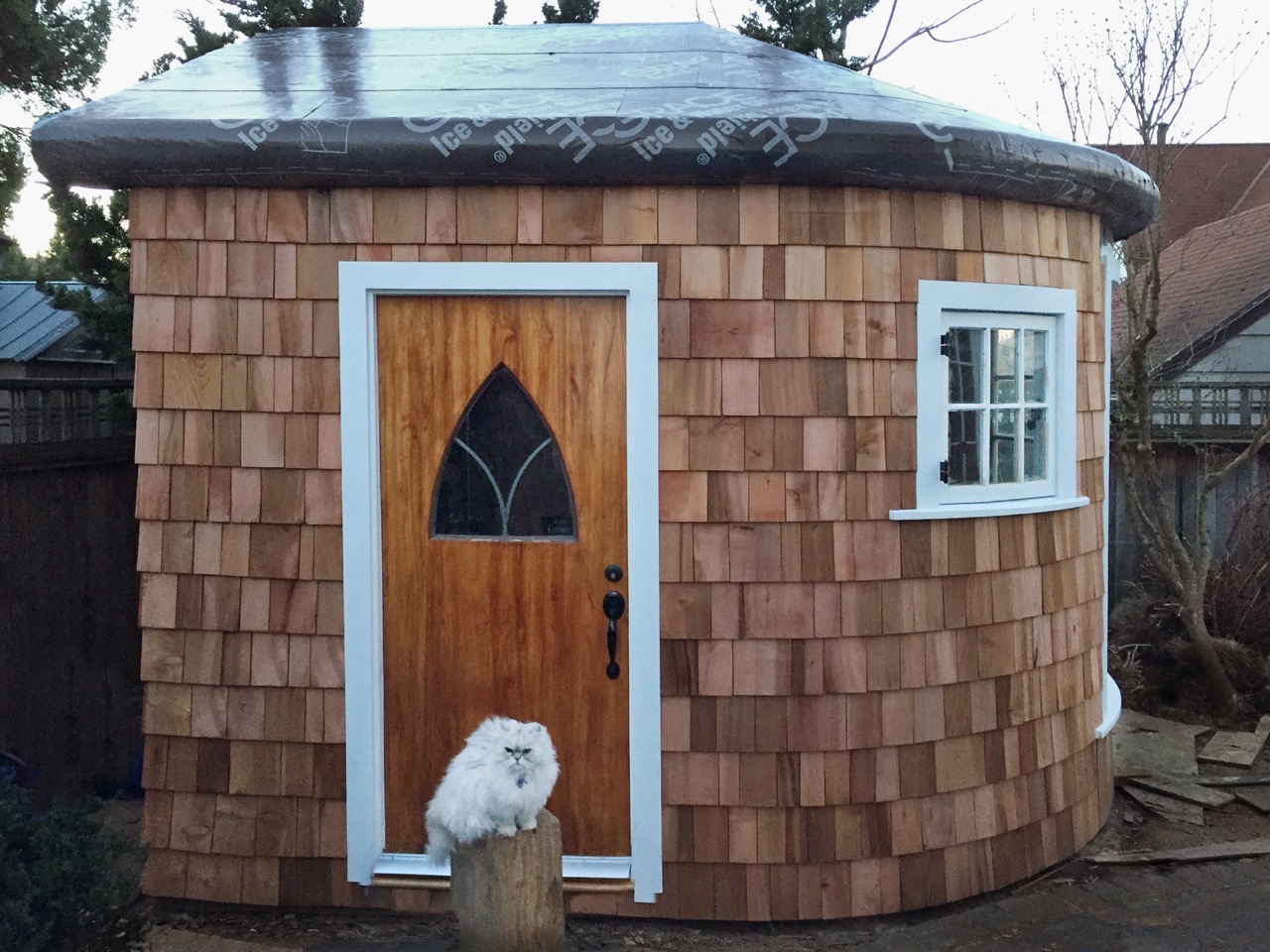 The roof can hold 12 inches of snow. I'm waiting for some dry weather to do the roof shingles. In Portland, it might be a while.
I made a custom shingle cutter and corner cutter to cut each shingle individually.
I used a coil roofing nailer to attach the shingles.